Shop Cannabis Seeds!
An international seed bank with years of professional experience, Rocket Seeds provides shoppers with access to inventory from the best seed banks in North America. Relying on a global network of growers and breeders, the team at Rocket Seeds is constantly evolving its base of knowledge, sharing that information with each customer to help maximize their harvest. Rocket Seeds specializes in autoflower, feminized, regular, and CBD seeds for both new and veteran growers.
Rocket Seeds provides customers with 24/7 customer service online and over the phone to ensure that each experience is a positive one. Actively involved within local and global communities, Rocket Seeds is excited to help bring growth to your cannabis community!
It starts with one seed! Crop King Seeds was established in 2005, in one apartment, by one person. And like our genetics, we have grown strong! With a steady focus on quality and strain selection, we have expanded through Canada and the United States and are now sold in 300 stores with 40 strains. Our expansion also includes an extensive network of breeders worldwide, allowing us to bring maximum yields to our customers. Reap the rewards of our harvest!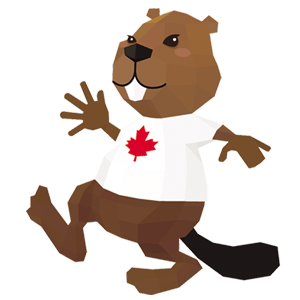 If you are looking for Beaver Seeds marijuana seeds, then look no further because we have this brand for you. We offer all kinds of cannabis seeds, including feminized and autoflowering cannabis seeds from Beaver Seeds. If you're looking for recreational cannabis seeds, then we have the best selection of high THC strains from Beaver Seeds.
Sonoma Seeds carries the top Cannabis seeds! We carry regular, feminized, and autoflower. With a wide range of Indica, Sativa, and Hybrids for both indoor and outdoor cultivation needs, you don't need to look further… start shopping now!

At Sunwest Genetics Seeds, we pride ourselves on carrying the latest and greatest seeds for you! We have feminized and autoflower seeds. With high germination rates and top quality, we're sure to meet your needs.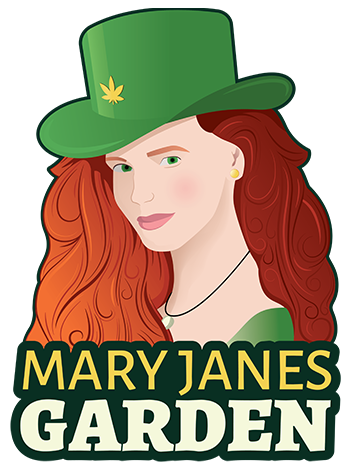 Originating in Canada, our seed bank has served cultivators around the world for many years. Carrying a wide range of popular strains, we look forward to meeting your cultivation expectations.
Which Seed Type Best Suits You?
The cannabis revolution is fully upon us and growers everywhere are looking for the best seeds for their gardens. Marijuana seeds can be acquired in three different varieties: Autoflowering, Regular, and Feminized Seeds. 
How to Grow Cannabis Plants?
Before putting on your gardening gloves, it is important to understand your approach to cultivation. There are functionally two primary methods for growers to consider: from seed and clone.
Cannabis seeds are produced when pollen fertilizes a female plant. An embryonic plant hosted by a protective outer shell, marijuana seeds are deemed ready to plant and cultivate once they have been successfully germinated, showing a root breaking through. Marijuana seeds are available in a variety of forms including feminized, regular, and autoflowering.
What Are Marijuana Clones?
Cultivating weed can begin with seeds or clones. Clones are cuttings made from live pot plants, often called the mother plant. Marijuana clones will share identical genetics with the mother plant, offering a genetically similar final product at the end of each growth. Marijuana clones are ideal because they speed up the process, bypassing germination. Clones also provide consistent final products, making them a popular choice for large-scale cultivators.
There are a few other key benefits that clones offer:
Genetic Consistency:

Clones make it easy to offer consistent final results thanks to identical genetics.

Faster Growth:

Many cultivators opt for weed clones to cut down on their growing time. Rather than nurture a seed through the germination process and into its vegetative state, a clone bypasses everything.
Why Grow Marijuana From Seed?
Growing from seed is the more popular approach when cultivating pot. Seeds are accessible with convenient online delivery options throughout the country. There are a few other benefits to purchasing and cultivating from seed, so let's discuss them briefly below.
Fresh Genetics:

Growing from seed offers fresh genetics with no old baggage. Without pre-existing exposure to poor growing environments or genetics, a seed can offer a truly fresh start.

Multiple Options:

From regular seeds to autoflowering seeds, cultivation can fit the needs and skillet of the grower in question.
Where to Buy Cannabis Seeds?
Acquiring quality seeds has never been easier. The internet has opened the world to a new realm of cultivation, giving shoppers many opportunities to find what they want for their dream garden. Still, a preponderance of options doesn't mean that every seed bank is offering a quality product. 
The team at Rocket Seeds separates itself from the competition by committing to quality products at unbeatable prices, supported by true customer service.
Support You Can Count On: From novice growers to experts, cultivators need to be able to rely on their seed bank for accurate information and quality support. The best place to acquire seeds is from a seed bank that is willing to stand behind their product, answer questions, and make further information available.
International Availability: While accepting international shipments containing marijuana seeds can be difficult in some countries, international availability is one mark of a quality seed bank. Travel experiences can vary for purchased seeds as temperature fluctuations and improper handling can cause damage. Understand that international shipping can also be a liability, so opt for seed banks in the USA for optimum results.
Germination Guarantee: Professional seed banks will stand behind their products with some sort of germination guarantee. A germination guarantee shows that the seed bank understands the quality of its product and understands the value of its customer. With that being said, marijuana seeds have a natural viability rate of around 90%.
Quality Genetics: Read about "unstable genetics" on forums or in YouTube videos and growers will quickly come to understand the benefits and importance of quality genetics. Unstable genetics often refers to a cannabis strain with unknown origins, poor lineage, or otherwise negative genetic quality due to rushing production or sacrificing quality control. Working with premium breeding partners, professional seed banks ensure quality genetics with each and every seed for sale.
The Best Cannabis Seed Bank USA
When shopping for seeds, it is important to prioritize the top-quality seed bank in the United States. Rocket Seeds first opened its doors in 2005 as a one-person operation. Within just two decades, Rocket Seeds saw explosive growth until its roster had expanded to an entire team serving an international audience. As one of the leading seed banks in the industry, Rocket Seeds acts as a supplier of and advocate for quality seeds.
What else makes Rocket Seeds the right seed bank for your purchasing needs?
Massive Seed Selection:

Cannabis seeds are as unique and varied as the tastes of their cultivators. Rocket Seeds hosts a massive inventory of seeds in

regular, autoflowering,

and

feminized

options. Indoor growing with seeds by RKS gives growers the chance to cultivate the strain of their dreams for recreational or symptomatic relief. Shoppers will find access to CBD-dominant strains, indica, hybrid, and sativa strains of varying THC levels.

Discreet and Unique Packaging:

Understanding the needs of the customer makes Rocket Seeds one of the top seed banks on the web. Canadian customers will receive all seeds in unique strain-specific packaging while other countries will find their items arriving in discreet yet exciting packaging.

Quick Arrival for Fast Cultivation:

Seeds grown indoors will provide growers with the genetics they need to find success. Rocket Seeds specializes in quick and efficient shipping both domestically and internationally. Whether you are looking for feminized White Widow seeds or feminized Purple Kush, you are only a click away from finding results.

Germination Guarantee:

With a natural germination rate of close to 90%, most growers don't have to worry about their seeds failing to sprout. Rocket Seeds backs their seeds with a germination guarantee so long as you follow the Rocket Seeds Germination Guide. Take the guesswork and stress out of growing with support from a professional seed bank.
How to Germinate Cannabis Seeds?
The germination of marijuana refers to the process of making your seeds sprout, releasing tiny white tendrils after roughly 24 hours. Successfully cultivating cannabis from seed can be a great way to develop a crop with fresh genetics and a potentially large yield. Rocket Seeds offers a germination guarantee of 80%, ensuring that each grower finds success so long as they follow the proper steps.
Equipment You Will Need
To properly germinate your seeds from Rocket Seeds, collect the following items before beginning. Our goal with the following tools is to properly prevent cross-contamination while maximizing your potential success with germination.
With your tools collected, the process of germinating your seeds can begin.
Prepare Your Seeds
Place your cannabis seeds in the glass cup that you collected above. Fill the cup with distilled water at room temperature. Now allow your seeds to soak for between 14 and 18 hours, using your fingers to make sure that the seeds sink. It is okay if the seeds begin to crack at this point.
Put Your Seeds in the Towel
After 14 to 18 hours, pour the seeds and the water onto your absorbent paper towel. Fold the towel atop the seeds before draining the excess water. Seeds need air, moisture, and heat to germinate, so avoid the mistake of putting your seeds in a drawer or dark cabinet. Over the next several days, and sometimes as quickly as 24 hours, you will notice a white taproot beginning to develop.
Time to Transplant
After your taproot has developed to at least three-fourths of an inch, it is time to transplant your germinated seeds. Use plain soil for potting as well as for the first three weeks of your crop. Closely monitor your crop at this point to ensure the continued development of your plant.
Reasons for Failure
Seeds were not soaked long enough.

Paper towels were too wet or too dry.

Tap water impurities can lead to germination failure.
Growing Weed Indoors vs. Outdoors
Cultivating marijuana can be done both indoors and outdoors. Each growing style has its pros and cons and what works for one individual might not work for the next. 
To better understand your cultivation options, we need to look closer at the two processes.
Indoor Growing: Benefits and Limitations
Growing weed indoors is ideal because growers have more control over how they cultivate their plants. With a controlled indoor environment, cultivators can supervise their room for temperature, light conditions, humidity, and ventilation, all without worrying about the elements, seasons, or outdoor pests. Growing indoors can also be a fantastic way to retain your privacy while still cultivating the cannabis that you enjoy.
Benefits
Environmental Control:

Every stage of the growth process can be accounted for by the head grower. 

Maximize Growth:

Supplement your plants with CO2 in an indoor garden to boost your results.

Potency Options: A variety of iconic strains are notoriously effective when grown indoors. Northern Lights, Chocolope, and Amnesia Haze are all potent strains that provide massive yields when cultivated indoors.
Reduced Pest Exposure:

Depending on where you live and what you grow, outdoor pests can become particularly problematic. Pests are one of the leading causes of crop failure and an indoor garden can go a long way toward preventing that recurring issue. With that being said, indoor gardens may still face pests including spider mites, so a wary eye is still required.
Limitations
Rising Costs:

Growing cannabis indoors requires extensive energy use as well as a large physical footprint. You will need to invest in lighting and nutrition for your plants.

Potential Odor:

In rental situations, the odor of cannabis can create a problem with other tenants or landlords.

Conflicting Yields:

Some strains do not have near the same level of yield when cultivated indoors versus outdoors. This is often due to a limitation in space, a lack of lighting, and an uncontrolled environment. 
Indoor cultivators will need a lighting system, a nutrient system, and the ability to regulate the environment surrounding their plants.
Outdoor Growing: Benefits and Limitations
Outdoor cannabis cultivation has been the norm for thousands upon thousands of years, so why change anything? While there are plenty of amazing reasons to consider growing indoors, sometimes enthusiasts prefer to raise their crops outdoors in the sunlight for a more natural process.
Let's dig into a few of the benefits as well as a couple of the limitations associated with outdoor cultivation.
Benefits
Embrace the Elements:

Growing outdoors can be a great decision if you live in an area with a cannabis-friendly climate. Outdoor growth in a temperate climate with plenty of sun can lead to large yields with minimal effort put in place by the grower. 

Maximum Yield Potential:

Take advantage of the great outdoors to maximize the yield potential of your newest crop. Cannabis maximizes its potential outdoors with a full and more complete terpene profile, requiring less energy and fewer nutrients along the way. Notable strains that enjoy outdoor cultivation include

Durban Poison, Super Silver Haze,

and

White Widow

.

Sustainable & Eco-Friendly:

Finally, cultivating marijuana plants outdoors can be a great way to help the environment while creating a sustainable hobby. Growing outdoors helps to reduce energy expenses while offsetting many of the more wasteful aspects of indoor cultivation.
Limitations
Lack of Privacy:

Unfortunately, cultivating marijuana outdoors comes with an intrinsic lack of privacy. Due to the popularity of the plant, outdoor gardens are often targeted by animals and human invaders alike. Consider a privacy fence when cultivating outdoors.

Shortened Seasons:

Growing outdoors leaves you beholden to the elements and the turning of the clock. States with shorter growing seasons will leave growers hard-pressed to get their crops finished on time.

Climate Impacts:

Unfortunately, the elements aren't always good for our plants. Places with sudden temperature swings or harsh weather can reduce a great crop to mulch in no time.
What Are Regular, Feminized, and Autoflowering Seeds?
Leaping into the world of cannabis cultivation requires an understanding of the different seeds currently available on the market. While we briefly touched on the differences between regular, feminized, and auto-flowering seeds, we will now dig deeper to round out our understanding.
As close to nature as the world intended, regular cannabis seeds have roughly a 50% chance of emerging as a male or female. As a result, regular seeds give new cultivators the chance to breed fresh genetics while producing nicer, better-quality clones.
What Are Regular Seeds?
Regular cannabis seeds are simply seeds that have been free from human tampering. Every single time that you attempt to germinate a regular cannabis seed, you are risking the eventual development of a pollen-producing male. Males are not the target of most cannabis cultivators, though male plants are necessary to develop a robust breeding program.
Benefits
Fresh Genetics:

Breeding regular seeds can be a great way to produce novel strains. Put plainly, regular seeds are necessary for the continual breeding of our favorite plant. 

Strong Clones:

Traditional seeds are ideal for cultivating strong mother plants for healthy and capable clones. Cloning helps growers to take a shortcut during the germination process. A stronger mother plant will allow growers to keep a pipeline of clones functioning. Feminized seeds, on the other hand, tend to be unstable when they are cloned.

Supporting Reintroduction:

Oftentimes, gardeners will plant regular seeds as a way to see cannabis successfully re-established and re-introduced into the wild. Often planted in smaller groups within forests or other wild areas, regular seeds are utilized to successfully bring back wild-growing cannabis that once flourished throughout the region.
Limitations
Limited Availability:

Regular seeds have slightly fallen by the wayside as more and more cultivators turn to feminized seeds to accomplish their goals. Regular seeds still maintain a foothold within the cannabis seed market.

Sexual Instability:

With a 50/50 chance of emerging as a male or a female, it can be hard for growers on a budget to trust regular seeds. While Rocket Seeds offers an 80% germination rate guarantee, regular seeds won't always sprout into a viable plant for growers looking to get a female grow going.

Less Accepted:

Private growers continue to prioritize feminized seeds for their gardens. Regular seeds are, however, more accepted in places where importing/exporting cannabis seeds has been outlawed.
If you've ever lit a joint and enjoyed the experience, you have a feminized seed to thank. Feminized seeds are the laborers of the cannabis world, providing the cannabinoid-rich buds that we revere with the flavors and effects that we have grown to love. North American growers are increasingly turning to feminized seeds to increase their plant production.
How Are Feminized Seeds Created?
Various techniques can be used to create feminized seeds. The classic method of creating a healthy female plant is by interrupting its light cycle during the flowering phase. Another common technique for feminizing seeds is by sprawling down female plants with a silver thiosulphate solution, giving growers the ability to control the overall sex of the plant without modifying or tinkering with genetics.
Benefits
Enhanced Cannabinoids:

Feminized seeds produce higher levels of cannabinoids, which is ideal for strains that are bred to maximize both aroma and potency. Feminized seeds are a great way to make sure that your cultivation leads to an enhanced and potent product. Higher levels of THC as well as richer terpene profiles can lead to a more relaxing, enjoyable, and comforting cannabis experience.

Save Time and Money:

When you cultivate from regular seed, you run the risk of cultivating male plants. Male plants need to be discarded as they will not provide you with the results that you are looking for. A male seed is a seed that has been wasted by most growers.

Improved Yield:

Feminized seeds lead to better potential yields with fewer potential wasted plants.
Limitations
Price & Availability:

As one of the most popular ways to cultivate weed, feminized seeds can be hard to acquire and expensive to work with. With that being said, seed banks like Rocket Seeds make it more affordable than ever to explore the world of feminized seeds.

Lack of Genetic Expression:

Bred from feminized seed, most plants will retain the genetics of their parental lineage. Compare this to regular seeds and we can see that feminized seeds may be less genetically unique.
Whether new to the game or an O.G., growing pot means that you will want to explore autoflowering strains. Autoflowering seeds are ideal for both indoor growth in hydroponic setups or outdoors in good old soil. With a harvest-ready yield in just under eight weeks, what's not to like?
What Is an Autoflowering Seed?
Autoflowering seeds are typically combined from some mixture of sativa, indica, and cannabis ruderalis, a native species found in Russia. Cannabis ruderalis grows automatically after just over seven weeks, does well in cold weather, and makes for a fantastic interbreeding component, leading to the creation of autoflowering strains. Put plainly, autoflowering seeds are simply seeds that begin to flower after a certain phase of development has been reached.
Benefits
Sturdy Plants:

Autoflowering seeds lead to plants that are more resistant to temperature fluctuations, allowing them to be grown year-round indoors or outside.

Reliable and Efficient:

Thanks to its ruderalis genetics, autoflowering seeds are destined to be harvested on time, each and every time.

Make Cultivation Easy:

Autoflowering seeds will automatically begin to flower when the time is right, so growers don't have to fuss with lighting switches or cycles. Shoppers can opt for AutoFlower Mixed Marijuana Seeds to enjoy strains from home.
Limitations
Smaller Yields:

Autoflowering strains are ready for harvest within eight weeks, though they do present smaller yields than the other seed options. Autoflowering plants are also diminutive in size when compared to their regular counterparts.

Pricing:

Autoflowering seeds are incredibly popular so their price can vary depending on the seed bank and strain desired.
While some growers rightfully have their concerns about autoflowering seeds, it remains clear that they provide even the novice enthusiast with the tools required to find success in the grow room or outdoor garden. 
Best Strains for Beginners
Cultivating cannabis seeds can be as challenging as it is rewarding, but that doesn't mean we can't make our lives easier. If you are looking to begin your cultivation journey, consider one of the following strains to start with. As you will soon find out, these are the five best strains for beginner growers!
Northern Lights is known for its pronounced relaxing effects, pungent aroma, and dense crystal-coated buds. With average THC levels residing between 18% and 27%, growers will find themselves a plant that is popular among medical patients and recreational consumers alike.
Already considered one of the most famous indica strains of all time, Northern Lights is ideal for beginners because it can be grown both indoors and outdoors. Already a fast-growing strain, autoflowering, and feminized seeds can turn the cycle on its head, leaving growers with a huge yield as quickly as eight to ten weeks. Along the way, growers will come to realize the true pungency of the legendary indica as the odor begins to fill the grow room. Northern Lights flourishes under the Sea of Green method, notoriously simple for newcomers to the world of cannabis cultivation.
Northern Lights has a convoluted history with a complex lineage that is largely shrouded in mystery. What most growers do know is that Northern Lights #1 can be traced back to two landrace strains: Thai and Afghani. These genetic building blocks provide Northern Lights consumers with an intense body high and effective pain reduction for chronic aches and injuries. Users describe Northern Lights as highly sedative and effective for the reduction of stress and anxiety. It should also be noted that consumption of Northern Lights can lead to appetite stimulation, making it a favorite for individuals undergoing chemotherapy.
Northern Lights can flower in up to eight weeks with average yields revolving around roughly 124 grams per square meter. For quality over quantity, look no further.
Gorilla Glue #4 is a revered hybrid strain thanks to its sky-high THC content, heavy body buzz, and couch-locking properties. With average THC levels hovering between 25% and 32%, Gorilla Glue #4 is not a strain meant for the novice or faint of heart. Already a multi-time winner of the High Times Cannabis Cup, it should be no surprise that GG#4 seeds are incredibly popular online. GG#4 is a great plant for beginners because it thrives in all elements while providing resistance to pests.
Gorilla Glue #4 was originally developed as a three-way cross between Chem's Sister, Chocolate Diesel, and Sour Dubble. Securing victories in Cannabis Cup competitions throughout L.A. and Michigan, Gorilla Glue would eventually secure victories at the Jamaican World Cup. Consumers describe GG#4 as imparting a cerebral mental effect with uplifting properties that eventually lead to severe couch lock. Along the way, users will experience a sense of inner contentment that lets a smile slowly crawl across their faces.
Considered something of a balanced hybrid, Gorilla Glue imparts both a skunky and pungent aroma that leaves you feeling like you are trapped inside of a cannabis farm. Pine and earthy notes take over as scents of coffee hit the back of your nostrils. When properly cultivated, the sour taste of Sour Dubble will show through with just hints of gasoline from the Chocolate Diesel.
Gorilla Glue #4 will thrive both indoors and outdoors as long as it receives the appropriate levels of sulfur, calcium, and magnesium along with its traditional feeding routine. GG#4 grown outdoors can be ready for harvest by the middle of October, producing more than 21 ounces of bud per plant. 
Dutch Treat refers to the practice of splitting a bill or the indica-leaning cannabis strain of the same name. Sometimes referred to as Dutch Crunch, Dutch Treat is known for its sedating effects and average THC levels between 10% and 15%. Popular throughout Amsterdam, Dutch Treat made its way to the Pacific Northwest, where it quickly became popular in stoner circles. Dutch Treat also supports higher levels of CBD, making it an ideal plant for relaxing, distressing, and combating anxiety.
The Dutch Treat strain is relatively shrouded in mystery, but we understand that it was bred from a cross of Hawaiin Sativa, Santa Maria, Northern Lights, Afghani Gold, and Ruderalis Genetics. When grown to its full potential, the Dutch Treat plant maintains a relatively short and squat body with floral-scented buds and a heavily fruit-flavored body. 
Consumption of the Dutch Treat strain can be enjoyed by both medicinal and recreational users alike. As alluded to above, high CBD levels and low THC levels provide a chilled-out experience that is ideal for individuals struggling with stress, depression, and anxiety. CBD levels also support pain relief, which makes Dutch Treat ideal for symptomatic relief from arthritis, GI ailments, and multiple sclerosis.
Ideal for beginner growers, Dutch Treat works best when grown under Sea of Green conditions. With an 18/6 light cycle when grown indoors, growers can expect gluey buds with gold trichomes that deliver nearly 350 grams per square meter. Proper nutrition is integral to fielding a flourishing plant and the Dutch Treat strain is particularly reliant on grower support.
When grown outdoors, Dutch Treat can be ready to cultivate by late September with yield production near 230 grams per plant.
Green Crack is a world-famous skunk strain that was renamed by the legendary cannabis connoisseur himself, Snoop Dogg. Green Crack is known for its energizing high that leaves consumers appreciative of their surroundings and ready to enjoy and embrace their day. Green Crack is considered a higher-potency strain that is relatively easy to cultivate, making it an ideal strain for beginners and experts alike. Users of Green Crack can expect high THC levels with relatively modest CBD content.
Despite its edgy and enduring name, Green Crack has fairly humble, albeit mysterious, origins. Green Crack is said to have come from Athens, Georgia, in the late '70s. A supposed descendant of Skunk #1, some cannabis historians suggest that the strain has a genetic background that can be traced to Afghani landrace indica strains. Due to its complex genetic history, the effects provided by Green Crack are relatively varied. Some users suggest slight psychedelic effects, which can include distortion and time dilation.
Even though Green Crack grows with a conventional indica bud structure, the buds are small and clustered rather than large and chunky. Pale green leaves give way to yellow as rust-colored pistils thrust outward from the resinous bud. When cured properly, Green Crack gives off a bright citrus scent that is underscored by tame scents of wood. A smooth smoke gives way to a spicy aftertaste that is soon forgotten in a rush of energy and euphoria. Ideal for any time of day, Green Crack can help individuals live in the moment.
Gelato from Crop King Seeds was made from a combination of Thin Mint Girl Scout Cookies and Sunset Sherbet. Revered for its powerful hybrid high, Gelato seeds can see THC levels rising above and beyond 27%. As a result of its soaring THC levels, Gelato strains are revered by novice smokers and experienced users alike. Gelato strains are ideal for new growers because they offer a balanced, mellow, and universally vibrant high. An ideal strain for social situations, Gelato has seen numerous iterations over the years since it was first introduced to the cannabis world.
Gelato crops are small and sticky with short stalks that give way to heavy, frost-coated buds. Whether grown indoors or outside, growers can expect deep purple hues in their crops as anthocyanin become stimulated by the weather. A closer inhalation will reveal notes of citrus and fruit pungency that hint at the delicious dessert strain to come.
Individuals cultivating gelato will enjoy its recreational and medicinal effects. Users report feelings of creativity and relaxation when consuming Gelato, which makes it an ideal strain for those feeling like they are in a slump. Gelato is also used to trigger appetites in individuals struggling to find the desire to eat. Gelato is prized by medical patients for its ability to treat and address chronic pains and aches, due in large part to its powerful sedative and numbing effects. Time dilation and sensory sensitivity are also reported when consuming high levels of Gelato.